The beauty industry continues to grow year on year, with the latest and greatest tonics, lasers, and beauty tricks to keep us looking fresh all year round. However, with the growing pool of beauty influencers recording and reviewing every interaction with spas, treatments, and products, it is more important than ever to extend your clients' experience to the minute they lay eyes on you.
Welcome your clients with a luxury experience, from the very first impression. ​With subtle details and modern designs, your clients will be met with professionalism, whilst you are dressed in style and comfort.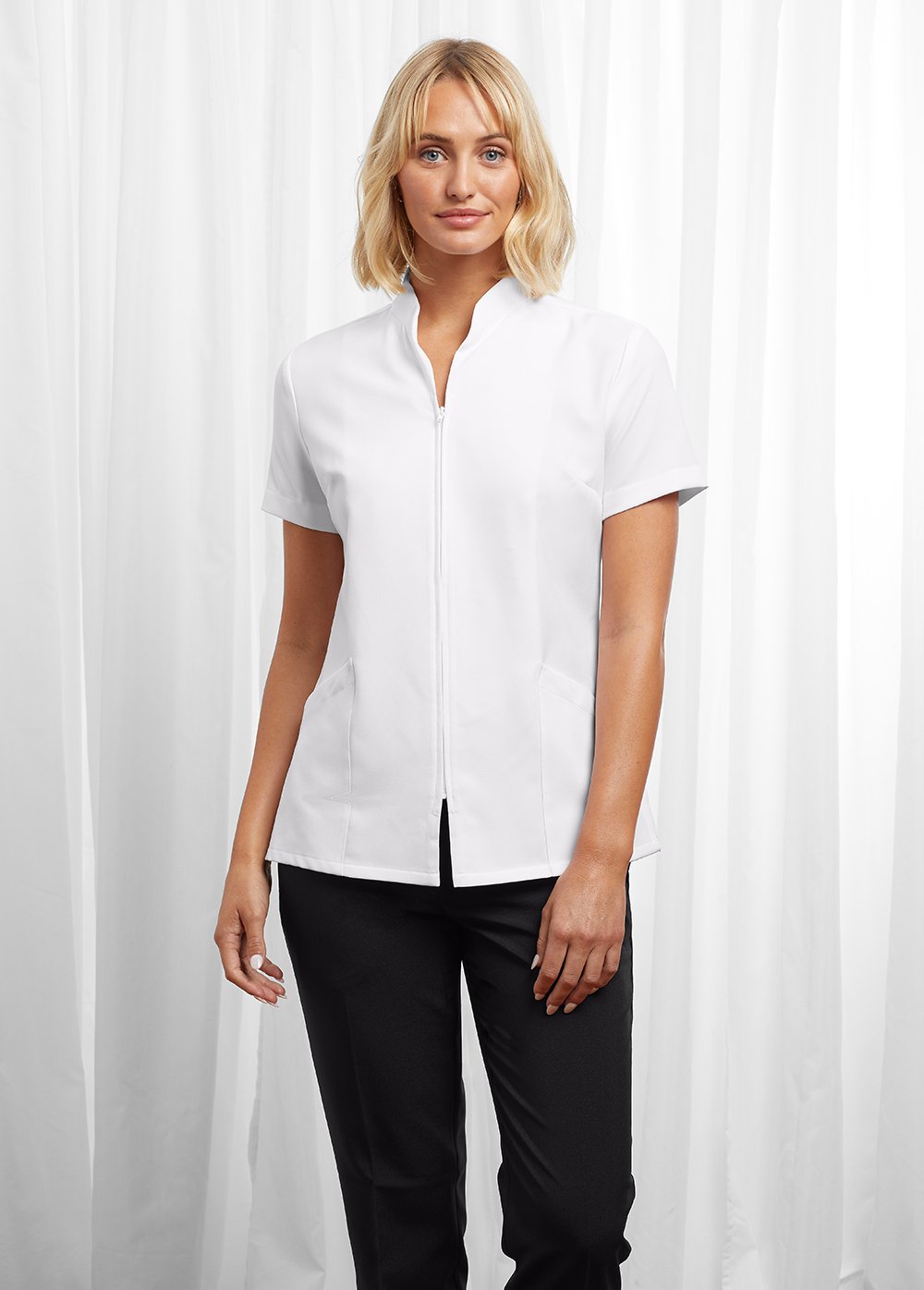 Change your style up every day by investing in key versatile pieces. Ranging from structured suiting pieces, to relaxed shirting and tops, you have the ability to create your own unique style by mixing and matching, layering and accessorising.
Featuring fabrics with a quick-dry moisture-management system that is breathable and also includes a mechanical stretch making it a highly durable fabric with the utmost comfort.
Want to see what else we have in our full beauty and spa range? Click here 🏳️
View our virtual Health campaign here 💻