Cold snaps, rain and grey skies. Winter can be unpredictable, but one thing is certain - you should plan for the chill. As the weather gets cooler, it's important to make sure your team is kitted out for winter with the right winter work outfit options.
When considering your winter ensemble, remember that not everyone feels the cold in the same way. How often do you shiver away under a thick coat, just to turn around and see someone in a pair of shorts? Having winter work outfits are essential and it's best if you can offer your staff layers, so they can adjust their temperature accordingly.
However, adding layers can often make it tougher to make your team look like a team. It's important that your customers can still quickly recognise who's on deck. The best plan of action is to stick with your base colours and make sure that the existing elements of your uniform are still visible, complementing with additional branding where you can.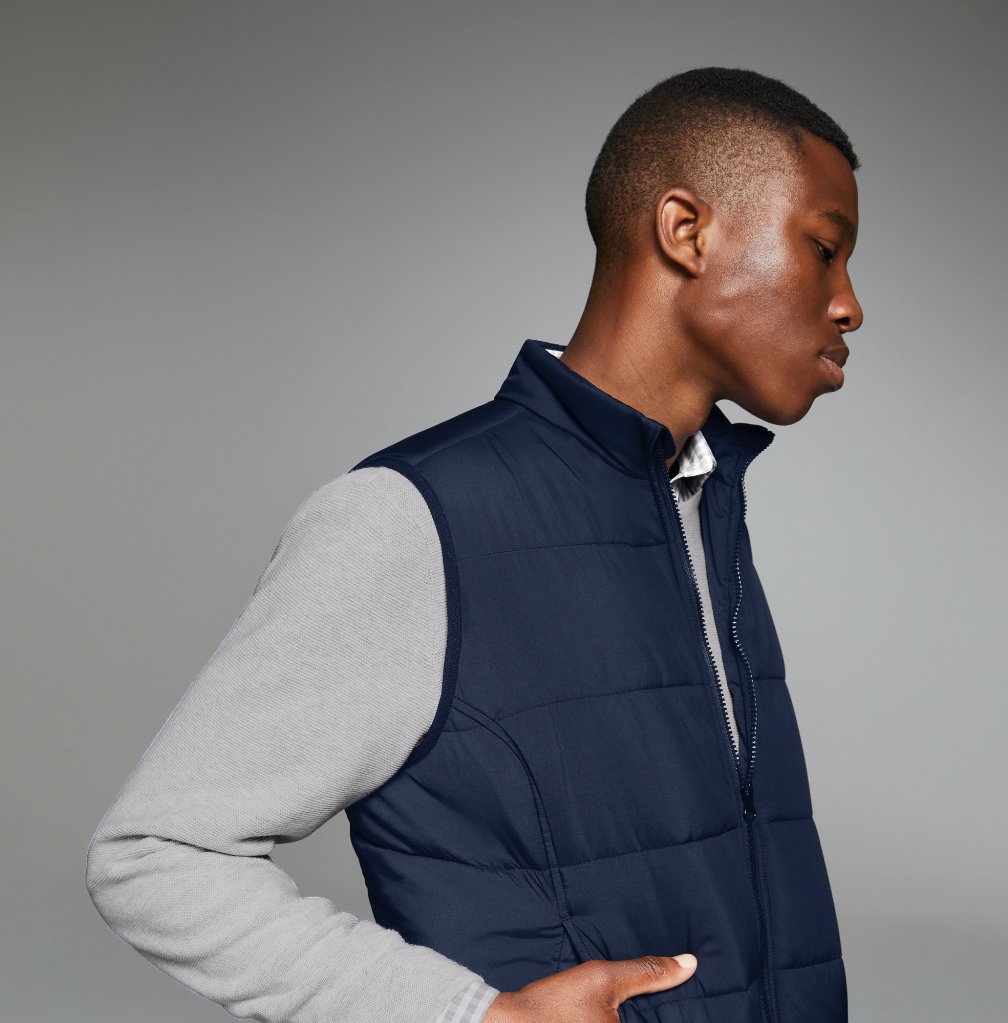 Some good options for creating a smart but recognisable winter look include:
Adding a long-sleeved collared shirt
If you're using a short-sleeve shirt for summer, an easy option is to switch to a long sleeve for winter. This also gives people the option to add a thermal layer underneath. Make sure this layer isn't visible by ensuring that collars and cuffs are buttoned. Alternatively, you can allow people the option to roll up their sleeves. To ensure it still looks neat and professional, encourage everyone take the time to learn a standard cuff.
Including a knit
Adding a knitted layer is a great choice when it comes to keeping warm. Choosing a cardigan over a sweater or bulkier knit will keep more of your existing uniform visible. Whether you choose a v-neck or a round neck, a cardigan is a great unisex option.
What about down?
If your staff are working outdoor, a layer of down could be the answer to staying warm. As well as being a practical choice, down vests and jackets are one of the more surprising fashion trends from the last few years.
Rather than a big jacket, a vest is a sleeker option and one that won't get in the way while people are working. Your staff will get the most benefit from keeping their vest done up, so consider adding your logo to the outside of the vest.
Scarves and accessories
If the conditions are getting seriously chilly, consider adding a warm scarf and hat as an option. A knitted beanie is not only on trend, but it can also be a surprisingly smart option, especially if it is branded with your logo and in your company colours.
Scarves are both stylish and warm, and if team members tie their scarf in different ways can create their own unique style.
Staying warm and looking smart this winter is a cinch when you throw the right layer into the mix. Shop our Winter range online now at nnt.com.au or if you would like to speak to one of our agents about a customised solution click the link