Welcome to our Q&A series behind the incredible talent from the Health and Wellbeing Autumn / Winter 2021 campaign.
Meet Isabella, when she isn't pacing the wards of St Vincent's hospital, you'll find her reaching her daily target of 20,000 steps whilst enjoying her daily dose of vitamin D. Isabella finds nothing more satisfying than seeing the city lights disappear in the dust whilst she approaches the open spaces and peacefulness of the country. Originally from country Victoria, Isabella chased her dreams, and also the footsteps of her mother and transitioned to the city to begin a career in Nursing.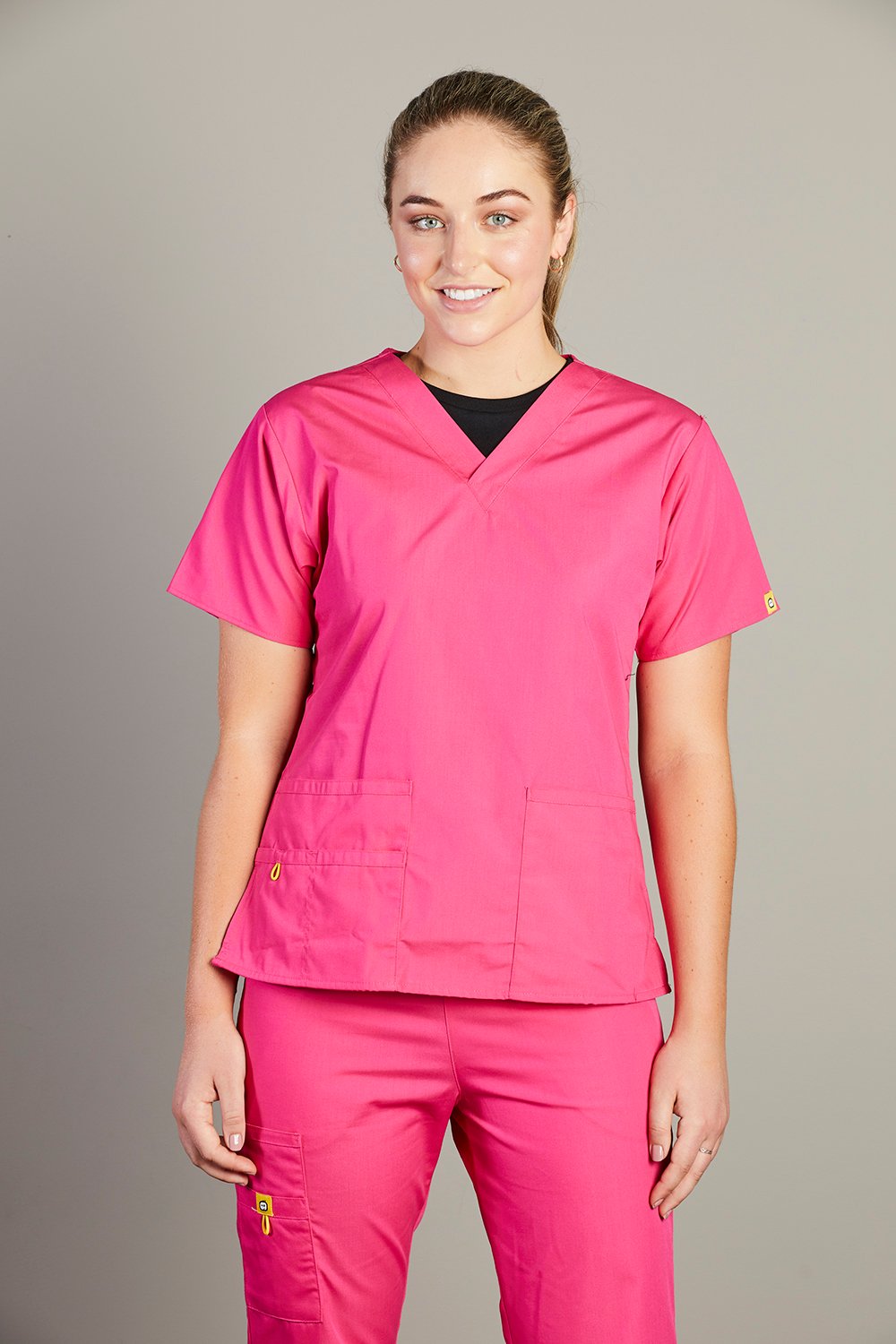 What was the hardest part of work during a pandemic?
For me personally, seeing patients at their most vulnerable state, whilst having to comply with visitor restrictions was emotionally challenging. It's only natural for people to seek additional support and love from family and friends when unwell, and not having access to this was extremely difficult. I took it upon myself to invest more time into making my patients feel safe and cared for during the pandemic. Little things such as providing them with a device to communicate with special individuals instantly brightened their moods.

What is a motivational quote you live by?
Do not dwell on the past. Do not dream of the future. Concentrate the mind on the present moment. Fear is a mind killer.

What is your favourite product in the NNT range?
Hands down the Wonderwink Scrub set in hot pink. Life is ALWAYS better in Pink!

Is there such thing as a typical workday as a nurse?
Not one shift is ever the same as the previous, and that's what keeps it interesting! I would describe most days on the ward as controlled chaos, but I personally thrive in this environment. One thing that is 'set in stone,' on my time planner, EVERY morning shift, is my 10am caffeine fix. It is also vital that team debrief occurs at the end of every shift, as this gives everyone any opportunity to discuss any challenges, and or positive experiences that occurred during the shift so you can walk out of the ward and disconnect from work.

Thank you, Isabella, for being a part of our Health and Wellbeing campaign.